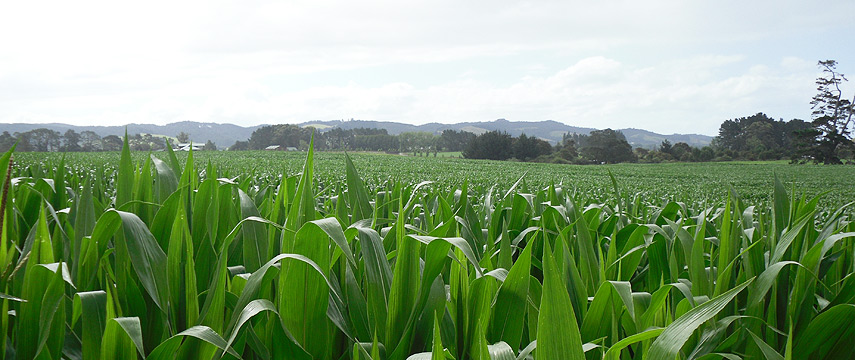 Sorghum and maize has become increasingly popular with New Zealand farmers and growers during the last decade.
Below are the various options of Maize and Sorghum available within New Zealand.
Maize
(Sowing Rates: 80 000 / 100 000 plants per hectare)
Maize can be grown for either as silage or grain crop. Maize silage is a proven cost effective, high value, high carbohydrate forage that is the perfect partner for pasture whereas Maize grain is used extensively throughout New Zealand in animal feeds (poultry, pork and ruminant), for starch extraction and for human consumption (e.g. corn flakes, corn chips).
Downloads:
Sorghum
(Sowing Rates: 25 kilograms per hectare)
Sorghum is a term incorrectly used to cover summer forage crops more correctly called Forage Hybrids.
Grown in warmers areas of New Zealand Forage Hybrids produce high quality, high yielding summer feed for either grazing or silage in dairy, beef and sheep farming situations.
Bettagraze: Bettergraze is a drought tolerant sorghum x sudan grass hybrid that is proven to produce high yields. Graze Bettagraze or harvest and store it as silage or hay as a dependable feed when you need it most.
Super sweet sudan (SSS): Ideal for grazing, new Super Sweet Sudan (SSS) has superfine stems and a prolific tillering habit. High quality small seed means you sow less kilograms on every hectare. Leaves are superfine and super sweet making SSS an excellent choice for silage or hay. Highly palatable at all stages of growth.
Downloads
Varieties no longer available
(Please contact Specialty Seeds for a replacement product recommendation)
Pacific BMR: Brown mid rib Sorghum x Sudan Hybrid
Sprint: New Sudan x Sudan Hybrid
SF BMR Revolution: Sudan x Sorghum hybrid
Superdan 2: New Superdan type hybrid
Sugargraze: Sweet Sorghum x Sweet Sorghum hybrid
Chopper: Sorghum x Sorghum
Pennisetum (Millet Type): Nutrifeed is an alternative to Sorghum but it can be grazed much earlier than sorghum.
Hysun 38: Hybrid Sunflower: Hysun is a medium maturity hybrid sunflower suitable for forage and silage production. It is an alternative to maize, sorghum and pennisetum forages and provides energy and some protein to stock diet.
.